Everyone has a clear choice between quality and speed on a USB drive.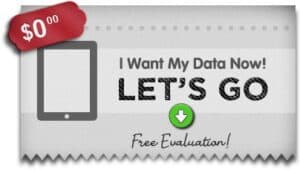 Which USB features would you choose? In most cases, you would say quality. In addition, at the end of the day, high quality is worth every penny. Slow file transfer speeds result in sloppiness, data loss and corrupted USB drives. In addition, what if speed depended on quality as much as quality depended on speed?
Speed affects the quality in using USB flash drives. Some USB features are fast while some are slow. The markings on these storage devices rarely tell you which is which. Therefore, buyers are at a disadvantage. They will not know what they're purchasing unless they dig into hardcore research.
3.1 USB vs. USB 2.0. Universal Serial Bus Features.
Updated August, 2019. USB is short for Universal Serial Bus. Digital Trends ranked the USB as one of the top PC innovations of all time. The most commonly used USB driven devices today are handheld flash drives. In addition, flash drives use high quality NAND flash memory. Here are the 4 speed types defined by USB 3.1 and USB 2.0 specifications. 1) SuperSpeed Plus (SSP), 2) SuperSpeed (SS), 3) Hi-Speed (HS) 4) Full-Speed (FS). Standard USB read/write speed ratings are as follows.
2.0 USB: 4~10 MB/s write speed range and 15~25 MB/s read speed range.
3.0 USB: 10~20 MB/s write speed range and 40~50 MB/s read speed range.
3.1 USB: Improvements for USB 3.1, increase in data transfer bandwidth of up to 10 GB/s.
For example, USB devices now (2019) have read rates up to 440 MB/s and write rates up to 440 MB/s.
Actual read and write speed ranges vary from device to device. In addition, they are affected by the components used to construct each flash drive. It's important to remember that exact read and write speed ranges are not guaranteed.
The Best USB Flash Drives.
Picking out a flash drive can feel like picking out a new car. There are many brands populating the market. So, which flash drives actually deserve your attention? Here are some USB buying tips to steer you in the right direction.
The Viper USB 3.1 Gen. 1 flash drive delivers the trifecta of user needs. Delivering speed, mass storage and value.

USB 3.1 technology enables the Patriot Viper USB to perform up to ten times faster than USB 2.0 drives. Consequently, it allows for a 2GB file to be transferred in seconds. Incorporating a single-chip USB 3.1 flash controller, this thumb drive delivers fast sequential read performance. Measured speeds are up to 85MB/s read and 65MB/s write.

The Viper USB flash drive.
Major Brand USB Drives.
Kingston brand USB drives. Kingston is a noteworthy names in the USB device market. It's a trusted brand. Additionally, Kingston has been around for years. Kingston doesn't provide the fastest flash drives on the market. In fact, they are slightly below average in read and write speeds. Kingston makes quality USB devices that are durable. Features customers like include budget friendly pricing. These drives have simple designs and no removable cap. As a result, the drive stays protected.
SanDisk brand USB drives. SanDisk one of the most revered names in memory technology. They are a trusted brand dedicated to innovation. Their USB flash devices boast some of the fastest read and write speeds on the market. Features consumers appreciate include slick designs, no removable cap to lose, and fast data write/read speeds. Unlike other brands, ScanDisk flash drives are moderately expensive, lack a handy key-chain hole, and their retractable USB connector design takes some getting used to.
Corsair brand USB drives. Corsair is another common flash device brand. Consumers like their rugged, sealed, and aircraft-grade aluminum case. However, the devices themselves offer below average read and write speeds, and the overall device design feels oversized for a flash drive.
NAND Wafer Based USB Flash Storage Benefits. USB flash drive recovery with eProvided is an easy option when NAND based chips are used in manufacturing.
SanDisk and Kingston are two of the most popular USB flash drive brands. They both offer internal and external USB drives. In addition, they both offer encryption and password protection features. As well, both offer reliable read and write speeds. In fact, SanDisk is somewhat above par when it comes to speed.
Sometimes speed is not the most critical factor. Likewise, workmanship is very important. Not every USB based drive is made well. In fact, bad workmanship can render data useless. With this in mind, do you have lost data on a USB flash drive?
Research Your Favorites.
Comparing flash memory device features and selecting your favorite. Avoid impulsive purchasing. Before purchasing a USB flash drive, research the brand and model you'll consider. User reviews an important indicator to the quality and speed of the drive. Reviews help point out whether specific models are prone to damage. Damages happen due to poor design or bad workmanship. In addition, you can quickly determine whether it will endure the test of time. Thus, if you need help with file recovery, read our blog posts.