Have a damaged flash drive? Experiencing a broken tip or corrupted data? Sometimes you just have bad luck. This is where flash drive recovery service professionals come in. Flash memory devices are available twenty years now. In addition, services helping consumers retrieve data and lost files are critical.  Starting a case for your flash drive data recovery service is easy.
Options of Hiring a File Recovery Company.
When your file recovery company has a success retrieving lost documents and photos, delivery of those files can be fast.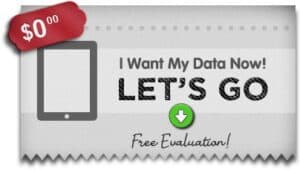 You'll find these flash drive recovery service companies have many options. Some keep it simple, and do not have a lot of options. The choice is genuinely yours.
eProvided uses real-time customer relationship management. In recovering all your files, you can request your recovered data be uploaded to eProvided's server. To illustrate, eProvided will email you a link to download all your written documents. This optional service permits you to send in a damaged flash device and have your data back within 24 hours.
Rush Services are Available.
In contrast, you can be in Hong Kong. Immediately, eProvided recovers and delivers your files wherever you are. In fact, have your files in less than 24 hours.
Emergency File Recovery Service, How We Do It.
Chose Option "Recovered Data Download Option". Get a Download Link for my Recovered Data via eMail once Data's Recovered.
Chose "(Optional) Services: I NEED a RUSH Service."
Click the Red Button at the Bottom of the page to Begin. That's it.
Non-Emergency.

The Best Price Flash Drive Data Recovery Service. How We Do It.
Fill out New Service Form, Link above.
Chose any Optional Services.
Click the Red Button at the Bottom of the page to Begin.
Recover Any Flash Drive Produced by Any Manufacturer.
No need to call asking if we support a specific memory stick or memory card that's broken or damaged. We've worked on all storage drives made.
In the same way, we retrieve files from any type of damage. Broken tip on your USB drive? Bend your memory stick by accident while inserted in your laptop USB port? In short, eProvided recovers data from all devices and any type of damages. We recover cell phones and smartphone micro SD memory chips. To clarify, microSD cards are the primary storage inside smartphones. We recover text messages, documents, and videos from camcorders and voice recorders. We recover any type of files you store and are lost or corrupted. Have corrupted files, virus damage? Specifically, we retrieve your data when lost, no matter the issue.
Common Flash Drives Manufactured Today.
PNY, problematic thumb drives, avoid these.
Sandisk thumb drives store encrypted data. Specifically, avoid these memory drives. Flash drive data recovery service becomes difficult with Scandisk.
HP and Patriot, the most recommended by eProvided engineers.
Samsung flash drives, also highly recommended.
Samsung USB flash memory sticks, also recommended.
Toshiba USB flash drives, also a NAND chip manufacturer, decent quality.
Twenty years in business. Therefore, we create happy customers often. We don't charge analysis or evaluation fees. Thus, our free evaluation service provides a proper diagnostic prior to starting. Nevertheless, we provide the best price always. Likewise, we offer customers many options to keep costs low.
Flash drive data recovery service doesn't have to be confusing? Accordingly, no matter what type of memory stick suffered data loss, we'll have a solution. Cracked flash drives, water damaged, salt water, etc., our success rates Avg. 98%.
Our file retrieval process. eProvided removes NAND flash memory chips from within any storage device, iPhone or USB sticks. Specifically, after removal we examine it, looking for defects or cracks. We clean the NAND wafers with specialized machinery. In order to, dump and extract the data banks residing inside.
Flash Drives, Data Recovery & Monolithic Drives.
A NAND flash memory wafer is a microchip that stores your data. Accordingly, all flash drives and storage mediums made use NAND Flash. Extracted datasets are scrambled in hexadecimal codes or algorithmic patterns. Accordingly, we study these data sets looking for inverted patterns or scrambled code. Once we unscramble the mixed data sets, we turn the data back into normal user files. These files are the same files with the same file names. That is to say, we recreate the directory structure. Next, we deliver this data to you, our customer.
Monolithic USB drives, microSD cards, and SD cards can all fail. Broken memory sticks create hard work file recovery companies. To explain, if a flash drive data recovery service discovers your device is a monolith, we'll call you with all the information you need. Specifically, these are extremely problematic storage devices to recover files from. Yet, eProvided knows best, we will recover your documents.
Questions? Call 1-866-857-5950 or Live Chat at the Bottom of Each Page.