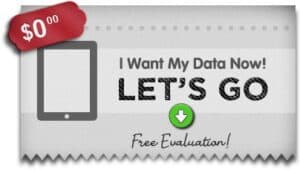 SSD Drive Failure, M.2 Disk Failures, NVMe & Tips.
SSD drives have no moving parts. In contrast, Solid State Drives provide fast, energy efficient and stable file storage. Yet, solid state disk drives can fail from time to time. Therefore, it's helpful to know common problems with SSD drives. In brief, here's some SSD tips for fast storage users around the world. SSD drive failure can happen at inopportune times. In short, Solid State Drives (SSD drives) are alternatives to traditional hard disk drives.
Why would you want to invest your budget in a Solid State Drive? Because they are very fast. Lightning fast when set up as an SSD RAID 5 array. eProvided uses RAID 5 disk arrays to recover all lost SSD drive files. Speed and electricity consumption is key. Solid State Drives can fail. Thus, have a backup strategy in case disaster strikes. eProvided SSD hard drive recovery has a file retrieval service for those in need. We offer competitive solid state drive recovery prices. $3,000 is too much for recovering data from drive failures on an SSD. eProvided has never charged anything near this price for solid state data recovery.
Consumers want to know: [Read more: 4GBs bandwidth on SSD disks]
Recover SSD Data.
M.2 SSD is Leading the Pack! As a result, the demand for M.2 Solid State Drives is increasing. Thus, let's talk about them and how it relates to solid state data recovery.
M.2 SSD technology in 2021 is rising. Likewise, it's in huge demand. The speed of these SSD's are impressive. They're designed to enable high performance data storage in low power devices. The PCI Special Interest Group developed the M.2 form factor alongside SATA-IO. Wherefore, M.2 supports PCI Express (PCIe), Wi-Fi, Universal Serial Bus (USB) and Serial ATA (SATA).
M.2 SSDs are small, fast and use less power. Solid state data recovery is fast on these new devices. Thus, using SSD drives allows for faster file recovery when SSD problems strike.
Solid State Drive Form Factors.
M2 SSD form factors are quite popular. M.2 SSDs, are comparable to mSATA. Likewise, they are a bare circuit mini-board. There are both SATA and PCI-E variants. Usually 22 mm wide and 30 – 110 mm long. Also, extended size M.2 drives can encompass more NAND chips. So, larger capacities than their shorter counterparts.
NVMe, NVMe (non-volatile memory express) a host controller interface and data storage protocol. Manufactured to quicken the transfer of files on systems and SSD's, solid-state drives. Hence, this takes place over a PC's lightning-speed (PCIE) bus system. NVM Express machines are part of burst buffer storage in fast supercomputers.
A Solid State Module (SSM) resides in a Dual In-line Memory Module (DIMM). This form factor may use a standard HDD interface such as SATA.
2.5 SSD — Most affordable and most familiar is the 2.5″ SSD. They're used in desktop PC's. Thus, they have a lightweight shell.
mSATA SSD, also known as Mini-SATA — These Solid State Disks are much smaller than the 2.5. mSATA takes advantage of "Advanced Technology Attachment" (ATA) commands. The commands allow for the movement and transfer of data. mSATA based SSD storage drives are smaller than a credit card.
PCI-Express SSDs. These are most expensive, but offer the fastest transfers of data.
Compare Solid State Drive Form Factors.
eProvided SSD Form Factor Comparison Chart
SSD Form Factor

Approx. SSD Dimensions (mm)

Typical SSD Power Limits

2.5″ U.2

70

100

7-15

25 W (15mm)

3.5″

102

147

26

N/A

M.2 22110

22

110

5

8.25 W

PCIe HHHL

68

168

19

40-75 W

EDSFF 1U Short

32

112

6-8

12 W

EDSFF 1U Long

38

319

9.5

25 W

38

319

18

40 W

EDSFF | 3″, 7.5mm

Short

76

105

7.5

20 W

Long

76

142

7.5

35 W

EDSFF | 3″, 16.8mm

Short

76

105

16.8

40 W

Long

76

142

16.8

70 W
Solid State Drives come in many layouts. However, eProvided.Com recovers data from all SSD form factors.
HDD Drives Vs. SSD Drives? SSD Data Recovery & SSD Problems.
Hard drives were the traditional storage choice for desktops and laptops. In essence, HDD's are a platter made of metal with a magnetic coating. With such a complicated setup, you can see where SSD problems arise. In short, this magnetic coating stores all your files. They're accessed by a read/write arm as the disk spins.
An SSD has a series of NAND flash memory chips. For instance, NAND wafers on SSD storage connect via a controller chip. In short, the NAND wafers store your files, without moving parts. When this technology becomes unrecognized or corrupted, data recovery on SSD storage drives is possible.
Read more about SSD drive failure by keeping up to date with our blog. Hence, stay tuned for more information to be updated.
Why did my Solid State Drive Fail? Common causes to an SSD not being recognized. SSD Drive Failure Insights.
SSD Drives do fail, often quite suddenly. Nevertheless, they are generally reliable. Click for SSD data recovery! There are instances that cause Solid State Drive failure. And, the most common, we will discuss below.
Physical faults with the SSD itself, such as shoddy workmanship in the solder joints, causing connections to break or become oxidized. Faulty components in the SSD itself can lead to NAND flash memory failures in the drive, causing it to malfunction.
SSD data corruption can cause a drive to fail. Thus leading to loss of data.
Solid State Drive failures can stem from bad sectors or virus damage. Also, expect SSD failure from short circuits and corrupt data.
Corruption to an SSD, NVMe, PCIe from a heavy blow, water damage or even short circuits is common. In short, anything can go wrong with this technology. SSDs are robust. Unexpected impacts cause serious damage. Moreover, liquids on these drives are dangerous. Bad solder joints and non-lead solder technology is not perfect. Besides, eProvided knows the most common failures in SSD drives. Usually, solder joints & broken connections inside the SMB are common SSD failure symptoms.
Have you seen the layers of a SSD drive board? See how complex these storage devices can be. In particular, they are comprised of many NAND wafers. See how NAND chips are created.
Firmware upgrades can fail. Eventually causing the drive to stop working. However, this is rare.
An SSD is a useful and powerful storage device. In short, they provide good capacity and quick access with quiet performance and good robustness. Should your SSD fail, experienced professional SSD recovery services can help in many cases, restoring your data with no loss. Of course, it's always wise to keep backups … just in case.
Solutions for SSD Drive Failure. Get an Answer. Contact eProvided Toll-Free 1-866-857-5950