Deleted Text Message Data Recovery
Please Call 1-866-857-5950
ZERO COST EVALUATIONS, TO RECOVER DELETED TEXT MESSAGES
---
As storage technology advances, data recovery firms surface around the globe. eProvided has over two decades of experience in data recovery services. Not only are we qualified, but our passion is to recover irreplaceable files. Deleted photos are one of the top reasons for basic smartphone recovery. In most cases, deleted images disappear due to micro SD circuit malfunctions. Although, accidentally deleting photos & text messages comes as no surprise to experts. So let's get started, click here to recover deleted texts now.
Deleted Text Message Recovery
eProvided: data recovery firms have seen lots of data loss in the past 22 years. A few of those are, deleted text messages, or missing photos. Even so, voice recorder data recovery, a service not many knows is possible. Ever deleted photos while upset, or someone maliciously deletes your text messages? Well, our data recovery engineers could have your messages back to you within a few days.
eProvided recovers deleted text messages.
In fact, we recovered critical investigation videos for break-ins.
Further, 22 Years of Experience with androids/iPhones.
Finally, We're published in Popular Mechanics Magazine.
Regardless of the size, restore your files.
eProvided's located in Las Vegas, Nevada. And, eProvided manages text message recovery for any damaged android phone worldwide. Even if it's only one text message you need restored from days, weeks, months, even years later, we can help. If you require deleted text message recovery, reach out to professionals here.
---
Click to Start
Deleted Text Message Recovery!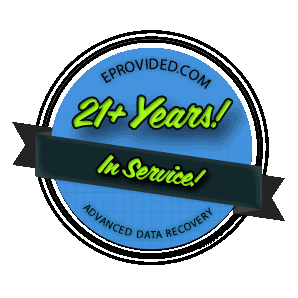 ---
eProvided manages deleted text message recoveries in Las Vegas, and customers in the surrounding cities in Nevada. In addition, our deleted text message recovery experience includes 20+ years in home and high technology firms. We work with NASA on file recovery projects. Contact us by telephone, 1-866-857-5950.
Deleted Photo Recovery
Ever awoken in the morning after a photoshoot, and your SD card's corrupted? Well, eProvided handles broken SD card recovery. Deleted photo recovery can restore images, videos, and audio from unrecognized SD cards, and smartphones. Photographers, and consumers around the globe, trust in our deleted photo recovery services. Not only because we are a reputable company for over 21 years, but also because all recoveries are done in house. That's right, you can count on us to have your data looked at by our certified recovery engineers all in one place.
Everyone has become a content creator since the horrific pandemic, which is a great thing. Yesterday's consumers are today's professionals. Which means anyone with a smartphone can now run a business. With Apps like Instagram, and TikTok, consumers around the globe are becoming their own boss. Recover deleted photos and videos from your smartphone today.
Deleted Voicemail Android Recovery
Imagine, you missed an important phone call, and accidentally deleted the voicemail. Did you know, voice messages on android phones are recoverable? Messages from loved ones, employers, or maliciously deleted messages are recoverable. Not only that, but a system upgrade could erase your voicemails as well.
With the help of professional data recovery experts, you can now recover deleted voicemails. Not only do we recover voicemail, but contacts, call history, WhatsApp chats, notes & more. Leading brands such as Samsung, LG, Lenovo, and OnePlus are all serviced here on a daily. Recover deleted voicemails in android phones with professional android data recovery experts.
How to Recover Deleted Text Messages on Android
We understand which phones have encrypted memory, and how to recover deleted text messages. To properly recover deleted text messages on android phones, seek out professionals. eProvided continues to provide data deleted text message recovery to those in critical scenarios. Crucial court matters, and important family documents.
Not only does our engineers recover deleted text messages, but all data lost. Therefore, you can rest assure your data is safe with us. After all, we have 22 years of experience in recovering data loss. Regardless of the damage, your best option is to choose a company with experience. For instance, say your phone did a factory reset, did you know data recovery is possible?
Granted, other data recovery companies can get your data back with quotes starting at $400. Yet, at eProvided our competitive prices makes it a no-brainer. In fact, we provide a ZERO cost evaluation for every case upon arrival. We specialize in data recovery and photo recovery for android phones. Symptoms such as a phone won't power on, or corroded from salt water, all have recovery solutions.
Deleted text message recovery services comes in handy, restore vital text messages with professionals. Our data recovery engineers work on site and your device never leaves our lab. With built-in safeguards, no one other than our engineers can access your data. Chat to a certified engineer 24/7 with any questions you may have, no question is too small, or complicated.
Recover Deleted Photos from Damaged Android Phone
Of course, every deleted photo scenario is different, yet, you still can recover deleted photos from damaged android phone. Drinks spill, and phones gets ran over by cars, but did you know you can recover deleted text messages? Our damaged android phone recovery experts service extremely broken phones. Deleted photos from android phones are quite common. We recover crucial files from damaged smartphones every day.
Deleted photo recovery engineers at eProvided believe we can restore precious memories, one client at a time. Receive a $0 COST evaluation today, our engineers provide real time android recovery options. When it comes to damaged phones, deleted photo recovery becomes a chip off recovery. In the event you believe your damaged smartphone is beyond repair, recovery is still possible. Recover deleted photos from damaged android phone painlessly.
Accidentally deleting photos, and attempting recovery software, will make matters worse. Recovering deleted messages or photos from android phones is widespread amongst most consumers. Recover deleted text messages from damaged android phone with our advanced cell phone recovery services. Let's face it, not all accidents are the end of your data. Was your smartphone run over by a car, dropped in the ocean, or thrown out of a window? In the end, you can recover your data now.