Finding the right (top 10 data storage devices) for your business or domestic needs can be problematic. Thus, you're struggling to balance cost with the amount of capacity you expect to need. Finally, you're unable to decide on the right data storage array.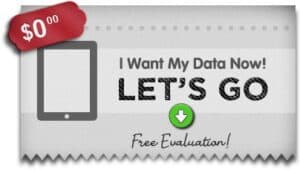 For some people, choosing between modular and monolithic is incredibly difficult. Each type offers its own advantages and disadvantages. Despite this, many will appeal to people for various reasons. Understanding the difference between the two types can be quite a challenge. In this case, the complexity of design and performance is important. Even so, at eProvided, we're here to help make sense of storage and data recovery. We're going to explore the basics of modular and monolithic options. In this case, to help make better choices.
Modular Storage
Modular storage arrays, typically based on two controllers, are kept apart from the unit's disks. In essence, this ensures that, if one controller experiences a failure, the second will take over from the first automatically. These are held on a shelf which runs on a separate power source to the disks. Also, they're connected via cables (usually copper or optical). One of the key advantages of modular systems is that it's cheaper than monolithic options. Therefore, they expanded over time. You may want to start with a single controller and one housing disks. You can then add more than your needs dictate, until you reach optimum capacity.
Generally, smaller locations with low storage demands begin with low-capacity modular devices. This is more cost-effective. Later one can expand as the budget allows and your data needs demand.
In general, modular storage is usually up to 25% cheaper than monolithic devices. These tend to offer interfaces designed for user-friendliness & easier capacity-expansion. Thus reducing the need to make calls for technical assistance.
Monolithic Storage
Unlike modular storage, monolithic is based on disks fixed into the array frame. They're linked to various controllers via massive amounts of cache memory. These offer helpful redundancy features. Thus, any failures are immediately compensated for by another. In short, thanks to this design, monolithic storage rarely fails.
With plenty of cache memory (shared among any linked devices), these offer greater storage capacities than modular arrays. Thus, they are equipped for better data-management. The more cache memory your memory device has, the faster and smoother it will run. These typically boast the better service and support of the two. In addition, proven disaster-recovery appeals to many businesses. In the end, one may be willing to pay for long-term reliability. That is to say, if your budget allows.
Making the Choice
Take a look at modular and monolithic storage. Further, which is right for you and your needs? The choice, of course, is down to you. In the end, cost will be a factor. Again, easy-expansion may be a priority, too. Depending on the size of your business or department, you may find that modular storage is the best all-round choice. After all, it's cost-effective and user-friendly design comes in handy. For one thing, the additional cache memory and reliability monolithic options offer may be perfect. There is no right or wrong answer. Thus, weigh the pros and cons. Hence, compare these to your business needs.
At eProvided, we offer data recovery across all devices. Again, regardless of its construction. With more than fifteen years in business and a team of experienced experts, we use the latest techniques to retrieve your lost data. Whether you fear your favorite images have been overwritten or damaged for good. Maybe your hard drive appears to have shut down or broken. As a result, we're here to help. Nonetheless, give us a call 1-866–857–5950, or email  us.